About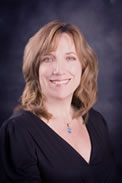 I've been a marketing program manager and writer for some of the top technology companies in the Silicon Valley, including Apple, Adobe, HP, and Peoplesoft (now Oracle). As Vice President for Techthree Marketing & Consulting, I took the experience I'd gained in these companies to help smaller firms market and grow their businesses.

Now I'm focusing on my own communications business where I continue to offer my expertise to a variety of clients, large and small. Many say I'm a dream to work with, and I do have an even keel. This helps me to keep the bigger picture in view while recording all of the details in spreadsheets, directing creative work, and writing all kinds of content. I love to implement and manage projects from start to a glorious finish. I also like to stay current with marketing trends and have taken workshops on using social media as a way to connect with customers and develop leads for prospects.

As a member of the Los Gatos Chamber of Commerce Board of Directors and the Visitors Bureau, I'm able to contribute to community programs and events, and to stay current with the needs of small and medium-sized businesses.

Here are a few highlights from my resume:
25 years experience in marketing communications as a program and project manager, creative director, writer, and educators community manager
MFA English & Creative Writing, Mills College (First Place, Ardella Mills Award for Journalistic Prose, and First Place, Gertrude Hung Chang Prize in Scriptwriting)
BA English & French and Teaching Credential, UC Santa Barbara & CSU Chico
15 years experience teaching writing and literature at the college level (part-time)


Download a full resume.